My boss can't work. The boss cannot manage the organization.
It is a story I often hear. My boss didn't succeed because he has the ability to manage. He was promoted because he was excellent as a subordinate.
So it's not unusual for someone working in an organization. Organizations are not always optimized.
If you think, "It's already a limit to work under such a boss. I'll change jobs!", just think once more at the end.
・The boss eventually changes to another department.
・You will soon change to another department.
・In the first place, the idea that "the boss is always excellent" is wrong.
Having said that, it can only be said to be unlucky if you work with the boss who cannot work. As a subordinate, there is a part that cannot be done only by effort.
However, it is not the only disadvantage. Rather, let's focus on the benefits.
There are three advantages because the boss is incompetent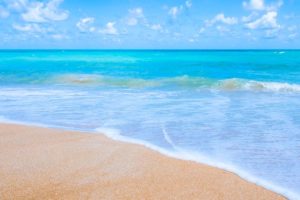 ① Thinking of work as if you were a boss
As a subordinate, you always see how your boss can't manage it. Your are always watching your boss fail.
"What should I do in that case?" and "What should I do in this case?" You think that you were the boss.
Making your boss a negative example can help you grow.
② It is easier to give an opinion to your boss
Your boss should be aware that your boss's strength is low. This is especially true for bosses who often fail their jobs.
Therefore, it would be reassuring to have a subordinate who checks his work and an active subordinate who makes various suggestions.
You can build trust by supporting your boss as a subordinate. If you are a subordinate who he can trust, he will also hear the opinions of your subordinates.
③ It may be easier to get ahead
Boss S, who is in another position above Boss A, clearly knows A can't work well.
So what does S think about? Since A can not be expected, pay attention to his subordinates.
If you can work well with A, it will appeal to both A and S. And it may be an opportunity for career advancement.
It's not uncommon to get stuck with a boss who can't work. This is inevitable as long as you work in an organization.
It is one of the important abilities of an organization person to be able to act well in such a situation.
Think about what you can do well and turn the disadvantages into benefits.
I also write this article.
[Mechanism] Promotion test, I fell again. (6th time) How can I keep my motivation because my salary has stopped rising?