It seems that about 30% of companies are performing work from home due to the influence of Ronavirus.
The vaccine is not yet complete. If you can work from home, it will continue in the future.
As a result, one and a half hours of commuting time is lost. You no longer need to live in the city center close to your company, and you have the option of living in the suburbs where rent is low.
Increasing marriages between couples
The husband's working from home seems to increase the number of couples' ties.
As I explained in NHK's "Asaichi", it seems that there are cases where my wife's burden is increasing and my stress is increasing due to my husband's working from home.
When working together, it is natural to share housework and childcare. Then the burden is not concentrated on the wife.
However, because there are husbands who can't do household chores even if they stay at home, as a wife, "Why I am so many!"
On the other hand, my husband says, "working from home hasn't diminished the workload!" or "I have never done housework!"
I understand both cases.
Until now, each of them had a role division such as (elementary school) study/lunch provision, (school club) whereabouts and training after school, (juku) junior high school exam.
However, elementary schools were decentralized, and school clubs and cram schools were temporarily closed. Instead, it became necessary to teach studying at home, prepare lunch, have a meaningful time indoors after school, and teach studying for exams instead of cram school.
For a moment, it is impossible to do this perfectly at home alone.
Clearly decide the division of roles for housework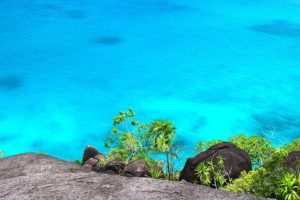 To prevent this from happening, we recommend that you clearly share the housework from the beginning. I am dissatisfied with the other person because my role is not clear.
For example, they decide after discussing with themselves that "putting out garbage, doing laundry, and taking baths for children is my husband's job.
If your husband has a low level of housework, you can do whatever the husband can do.
All you have to do is share your own work with each other. You will be less dissatisfied with the housework of the other person.
Work sharing is the same at home and at work
The idea of ​​sharing is the same for work.
When 5 people do a certain job together, complaints such as "Mr. F's progress is slow" or "My workload is higher than everyone" are leaked.
Instead of doing the same work together, you need to clearly share the 10 jobs from the beginning.
Larger and lesser is less important here. First of all, it is important to clarify each role.
When my wife returns home at 17:00 and my husband returns home at 20:00, it is unavoidable that my wife spends more time on housework and raising children.
If you are concerned about the amount even if you share it, you can gradually adjust it.
If you are an excellent boss, you will be able to clarify that area and work more efficiently. Why don't you try the same at home?
.
I also write this article.
[Mechanism] For holiday plans, let's put it first.If you care about your work, you can't get it forever.
[Mechanism] Promotion test, I fell again. (6th time) How can I keep my motivation because my salary has stopped rising?